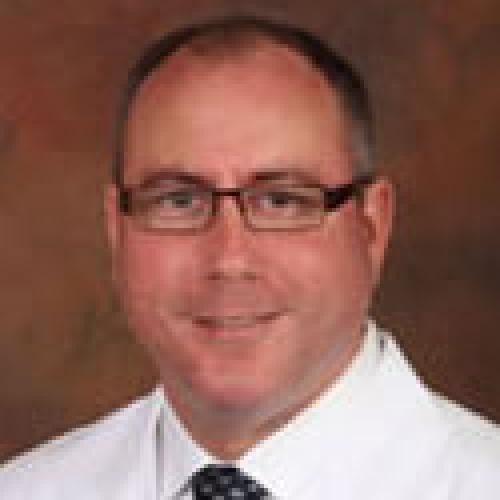 Specialty

Hand Orthopedic

Certification(s)

American Board of Orthopedic Surgery Board Certified

Phone

Fax
Dr. Steven Bastian's roots are in Michigan. He played both football and baseball for Kalamazoo College while completing his undergraduate degree. He went on to complete graduate and medical school at Wayne State University School of Medicine, while publishing several articles in the field of cardiothoracic surgery.
Dr. Bastian moved to Arizona, where he completed an orthopaedic research fellowship, followed by his internship at Maricopa Medical Center. He then moved to Denver to complete his residency in orthopaedic surgery at the University of Colorado Health Science Center.
During residency, his interests in hand and microvascular surgery grew. He then went on to complete the Emanuel B. Kaplan Fellowship in Hand Surgery at New York University's Hospital for Joint Diseases, before moving back to Phoenix and joining the Arizona Center for Hand to Shoulder Surgery.
Undergraduate:
1990-1994: Kalamazoo College, Kalamazoo, Michigan: Health Science
Graduate School:
1994-1996: Wayne State University School of Medicine, Detroit, Michigan: Basic Medical Science
Medical School:
1997-2001: Wayne State University School of Medicine, Detroit, Michigan
Residency:
2002-2005: Maricopa Medical Center, Phoenix, Arizona: Orthopaedic Surgery
2005-2007: University of Colorado Health Science Center, Denver, Colorado: Orthopaedic Surgery
Fellowship:
2007-2008: New York University Hospital for Joint Diseases, New York, New York: Hand and Upper Extremity Surgery
Additional Certified Training:
2001-2002: Phoenix Orthopaedic Residency Program, Phoenix, Arizona, Clinical Research Fellowship
2007: Columbia University, New York, New York: Basic and Advanced Microsurgery Courses
Board Certification:
American Board of Orthopedic Surgery (ABOS)
Professional Associations:
American Academy of Orthopedic Surgeons
American Society for Surgery of the Hand